Welcome to The George Washington University Department of Neurology & Rehabilitation. The Department serves to fulfill the tripartite mission of all academic departments contributing to patient care, education, and discovery that leads to new therapeutics. We partner with colleagues George Washington University Hospital, the Children's National Health System, the Washington DC Department of Veterans Affairs Medical Center and our neighbor institutions, including the National Institutes of Health. Patients benefit from state of the art care utilizing advanced medical technologies. A core of dedicated faculty provide outstanding educational programs for fellows, residents, medical students and clinical research assistants based on a diverse patient population from the 6.2 million people in the DC Metro region as well as national and international consultations. Since being provided the privilege of taking on the chair position on September 1, 2011, the Department has more than tripled in size with recruitment of the best and brightest of junior and senior faculty. We have become a Comprehensive Stroke Center, a Level 4 Epilepsy Center, expanded translational research, and established new fellowship programs. In addition to the strengths of the academic department, we benefit from living in one of the most vibrant cities in the world and being part of a University focused on preeminence.
We welcome you to explore our Department's website!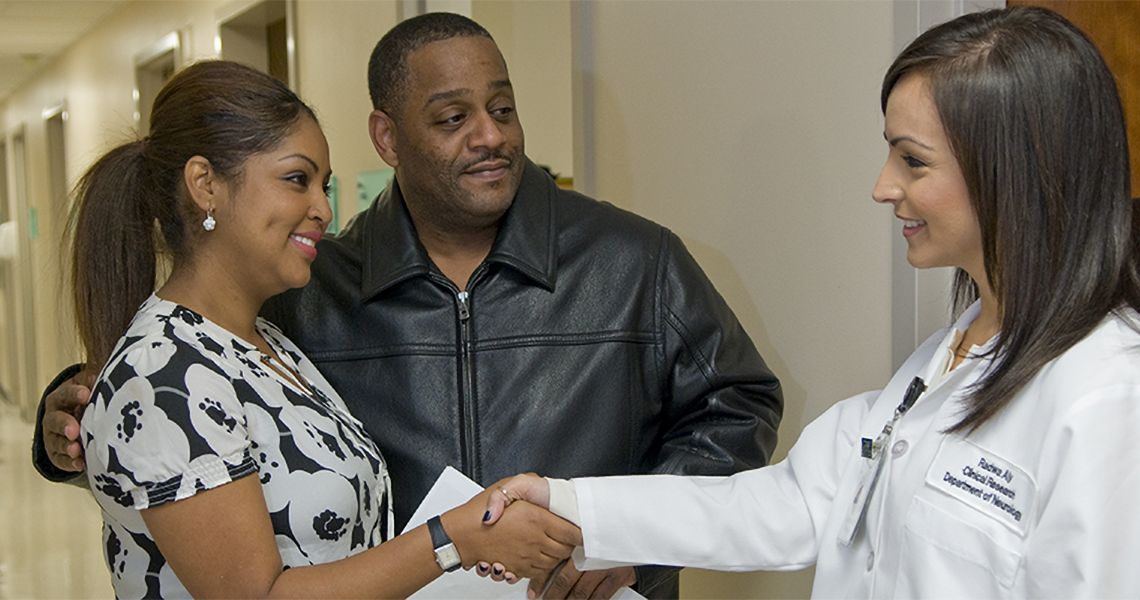 Clinical Research Unit
We are a group of investigators with expertise in conducting research in a diverse array of neurological disorders including stroke, epilepsy, multiple sclerosis, neuromuscular disorders, amyotrophic lateral sclerosis, and movement disorders.
For updates about the exciting work in our department and training programs follow us on Twitter or Instagram